Best Consultants For Study Abroad
Are you looking for an unforgettable experience of a lifetime? Studying in Canada can be an exciting opportunity for you to experience life – and lessons! – beyond your front door.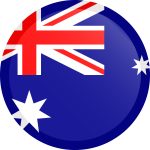 Australian universities and colleges have an excellent reputation for quality international education with several in the Top 200 Jiao Tong University Ranking. 
Are you planning to study in New Zealand? This country really seems to have it all – world-class universities, high quality of life, diverse communities,
The UK is a world leader in many areas of education including engineering, science, art and design, business and management, law and finance. 
Germany is the most popular non-Anglophone study destination, and the fourth most popular overall – only the US, UK and Australia welcome more international students each year.
USA is a favorite destination for students worldwide because of its world-class education. A total of 582,984 international students are enrolled in various colleges and universities in the US.